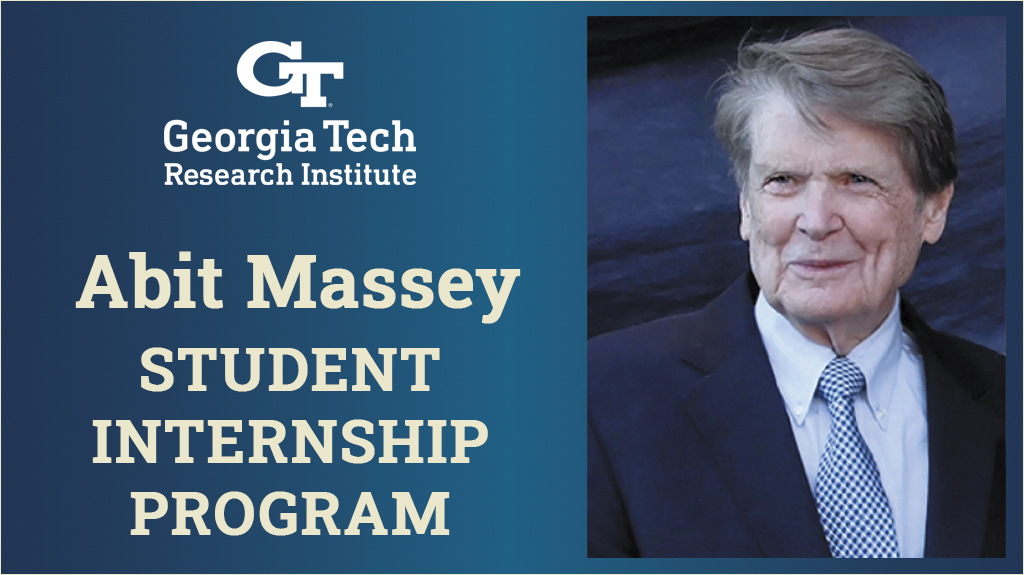 The Abit Massey Student Internship Program provides annual support for one or more Georgia Tech students to work with ATRP researchers on projects in the areas of robotics, sustainable systems, food safety, and/or advanced sensing technologies. In addition to working on ATRP research projects, the students have an opportunity to gain practical industry experience by shadowing professionals at local poultry companies. The goal is to prepare the next generation of researchers and professionals to innovatively tackle the challenges of building the poultry plant of the future.
The program honors Massey, president emeritus of the Georgia Poultry Federation, who was instrumental in the program's founding in 1973 and remains a dedicated supporter to this day.
 
Massey is the recipient of numerous awards and commendations, including being the only University of Georgia graduate to receive a Presidential Citation for Distinguished Service from Georgia Tech. The Citation recognized, in part, Massey's championing of university research and outreach and the role it can play in promoting economic development in the state.
 
Recognized as one of the leading programs of its kind in the country, ATRP works closely with Georgia agribusiness, especially the poultry industry, to develop new technologies and adapt existing ones for specialized industrial needs. These innovations are designed to maximize productively and efficiency, advance safety and health, and minimize environmental impact. The poultry industry is Georgia's number one agribusiness sector, contributing billions of dollars to the state's economy yearly.
 
>> Follow this link for instructions on how to use the Giving Page.